Details:
Dual Wavelength Narrow Linewidth Multimode Laser 785nm 1064nm
The Dual-wavelength Narrow Linewidth Multimode Laser provides two sets of central wavelengths of 784 / 785nm and 785 / 1064nm for selection. The dual-wavelength linewidth of this series of lasers can be less than 0.1nm. Its narrow linewidth, stable power, and stable wavelength output make it one of the ideal coherent light sources for scientific research. It is widely used in industries such as Raman spectrum, dual-wavelength measurement, and biomedical instruments. At the same time, the switching output of the two narrow-linewidth, stable-wavelength lasers of this series of lasers is particularly suitable for applications in the Raman spectrum industry. The laser contains host computer control software, which can monitor its usage status in real time.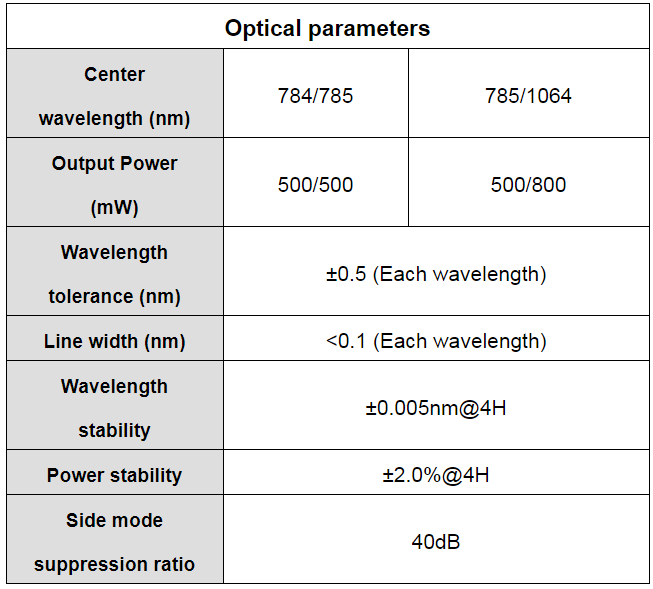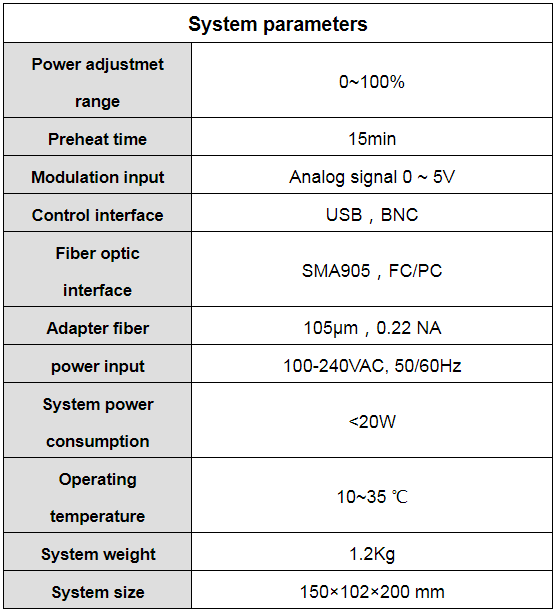 Features
Both wavelengths can achieve line width <0.1nm
Frequency stability is better than 0.005nm@4H
Dual-wavelength frequency interval is constant, supporting differential calculation method
Temperature drift <0.007nm /
Built-in TEC, power stability is better than +2%
Contains functions such as host computer control, emergency stop switch, short circuit protection, etc.
Application
Raman spectrum, laser induced fluorescence, pump source